Vote for
Donald Barber
Mayor of Mississauga
2006
For a NEW & FRESH beginning!
---
---
Your Financial Donations are Greatly Appreciated.
and necessary to make the difference needed!
Using PayPal.
---
---
SEGWAY
Locations
---

Mayoralty candidate in Mississauga
running for office on
a
SEGWAY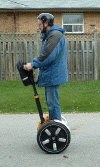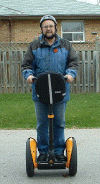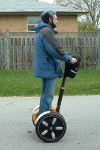 Leading by example,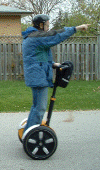 and it can be fun to commute.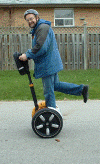 ---
Nov. 6, 2006
At the same time as being interviewed by OMNI News, TV, Cantonese edition.
Handing out flyers and in the background a broken down City of Mississauga Bus.




---
Nov. 9, 2006
At the Square One Bus terminal with City hall in back ground.






As there will be some 40, high-rise buildings put in around City hall enjoy the view while you still can.
Going, going - GONE!



Here is a shot of Therese Taylor & I in front of the Trillion Health Centre on the Queensway.
Last 2 pictures by the Mississauga muse.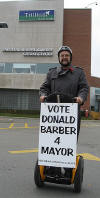 ---
Home Page - Back to Top
---

Boingdragon Counters